Lexi Graboski LIVES AND LAUGHS PASSIONATELY
When she's not racking up credits on IMDb, the multi-hypenate dabbles in comedy and amateur furniture making.
---

Words by Katheryn Thayer
Photos by Kofi Dua

Lexi Graboski (@LexiGraboski) has a resume full of TV, film and theater work, but is still plenty busy when she's not acting. Namely, she's creating behind the camera – including writing and producing her own sketch comedy series and showing her short film. According to Lexi, exploring various modes of storytelling and roles within filmmaking enhance the perspective she brings to each new project.


Lexi tells TRASH about how comedy allows space to play with how people perceive her,the impact of your friendships on the quality of one's creative life and the pleasure of practicing skills unrelated to your jobs.


Thank you for being a TRASH Angel. Will you tell us about a moment of creative transcendence that made you feel like you "earned your halo?"

There are certainly moments of magic where I feel like I almost blackout while acting, or when a photo film shoot came out exactly how I imagined. Those moments are gold, and they keep me going.

There are other lessons I learn that continue to affect me as a creative person. The more I put these lessons into practice, the more my work starts to click.

Certainly learning to be myself and not what I think others, such as producers and casting directors, want me to be has been a huge lesson. The moments I really decide to trust myself spawn some of the projects I'm most proud of, including photo shoots I've styled, comedic sketches I've created and plays I've produced.

I just try to ask myself, "Am I surrounding myself with the right people? Am I trusting the right people?" Recently I stumbled across a quote about this that really hit me, by the writer and poet R.H. Sin: "You've always been good enough, you've just been giving the best parts of you to the wrong people."

There was a moment about a year and a half ago when I almost gave up on certain dreams and changed career paths. I started looking at grad schools. It took considering this change to sort of make me realize there was so much left for me to explore here in Los Angeles. I constantly check in with myself to remember why I am doing what I'm doing. I'm in an ongoing process to create the life I want to live.

More recently, I've been dabbling in stand-up comedy, and it really helped me understand how others perceive me and what my brand is. The juxtaposition between how we appear and how we feel can really define us, and can make for some fun comedy!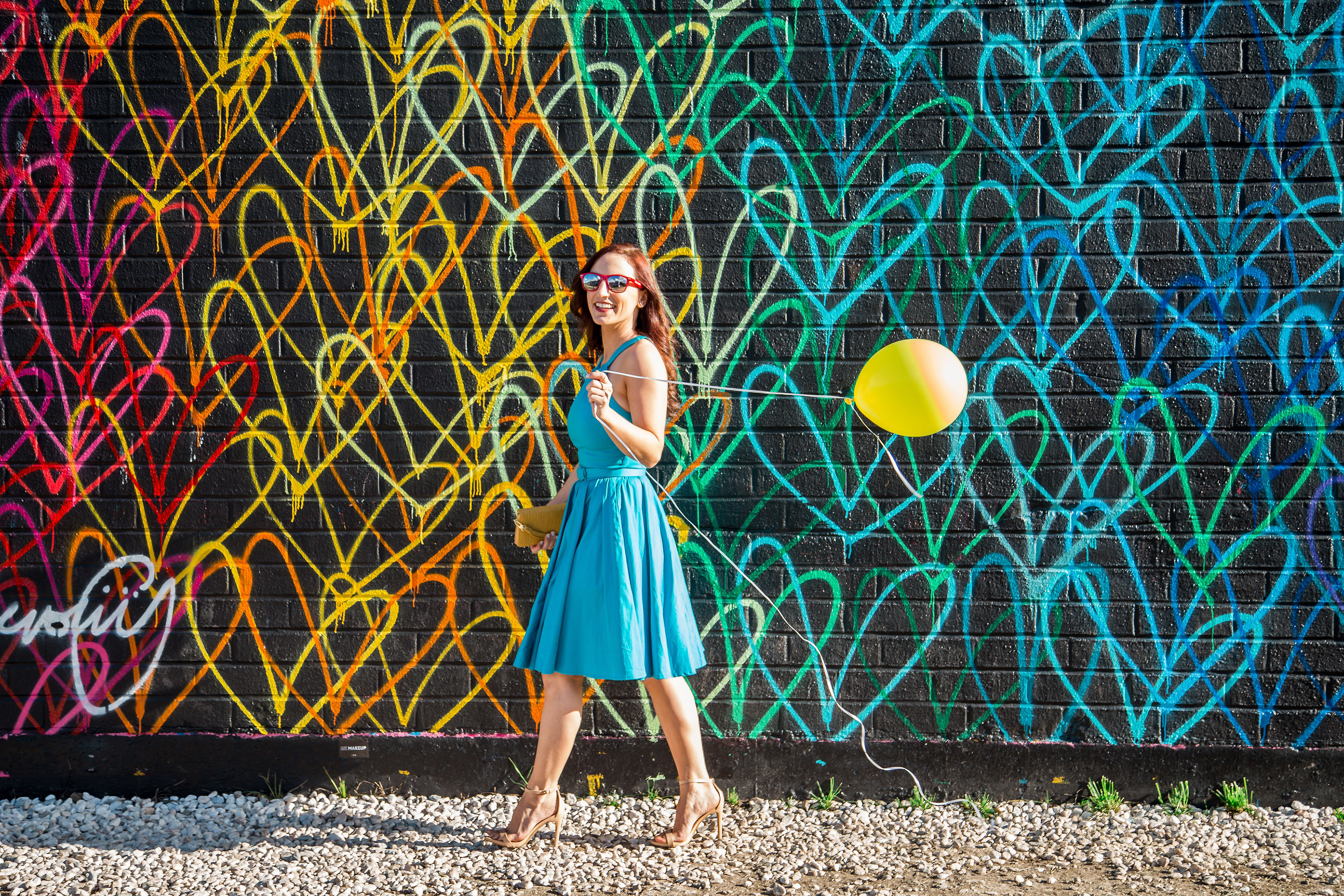 A photo styled by Lexi, Shot by @abbottbromleyphotography





Any thoughts about personal branding on social media?

It is really interesting to me how social media has turned everyone, no matter their career, into a "brand" of some sort. But instead of looking at it in a negative or commercial way, I see it as this really great personal thing. Our generation has evolved in a way where we no longer want to be defined by our job. We want to be seen as a whole person, a blend of our passions, interests, and relationships. What we call our "brand" is really a snapshot of who we are at any given moment, and that is always evolving. One networking event I went to challenged us to stop asking people what they "do" and start asking what they are currently passionate about. I love that.


"I'm in an ongoing process to create the life I want to live."



What do your days really look like offline?

It depends on the day! One thing I love about this career is that it's always changing. On lucky days, I have photo shoots or auditions. My favorite days are on set. I tour around the country for about three weeks every year for a show called Playfair, and during those days you'll find me on a plane, train or rental car getting to my destination. Then prepping in my hotel room. After that, I bring all the energy I can muster to the stage!

A lot of days I'm in acting classes, submitting for roles from my computer, having production meetings, or meeting up with people I like to work with just to catch up. I take improvisation and stand-up comedy classes. I started taking furniture making classes just for kicks. Just to do something different. I'm always expanding my mind and my skill set. In reality, I do still have a side job that allows me to keep up with all of my creative endeavors. I'm working on implementing more regular routines so that I can stay sane in this chaotic career — I think meditation, practicing gratitude and exercising are vitally important!

Let's keep this convo going. What's one question you'd like to ask another creator?
How do you feel being vulnerable and transparent about yourself and your life has affected how your audience responds? Are there parts of your life you like to keep private?


---
Get the
TRASH app
and make edits of your own.
Cargo Collective 2017 — Frogtown, Los Angele